Printed concrete is perfect for patios and paths
Pattern imprinted concrete is an ideal solution for a perfect driveway due to the strength and durability of the concrete surface.
However the extensive design capabilities and flexibility of pattern imprinted concrete can really be exploited with patios, paths and pool surrounds.
We can realistically replicate any natural surface more cost effectively, with little or no maintenance and with none of the associated problems. Our design consultants will work with you to create a patio or pool surround which complements your house and garden, bringing them together seamlessly.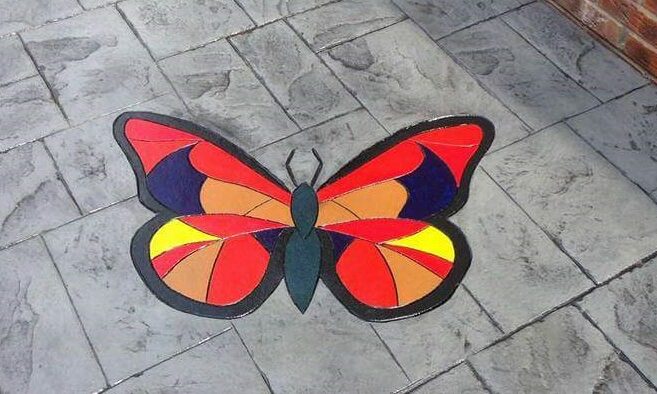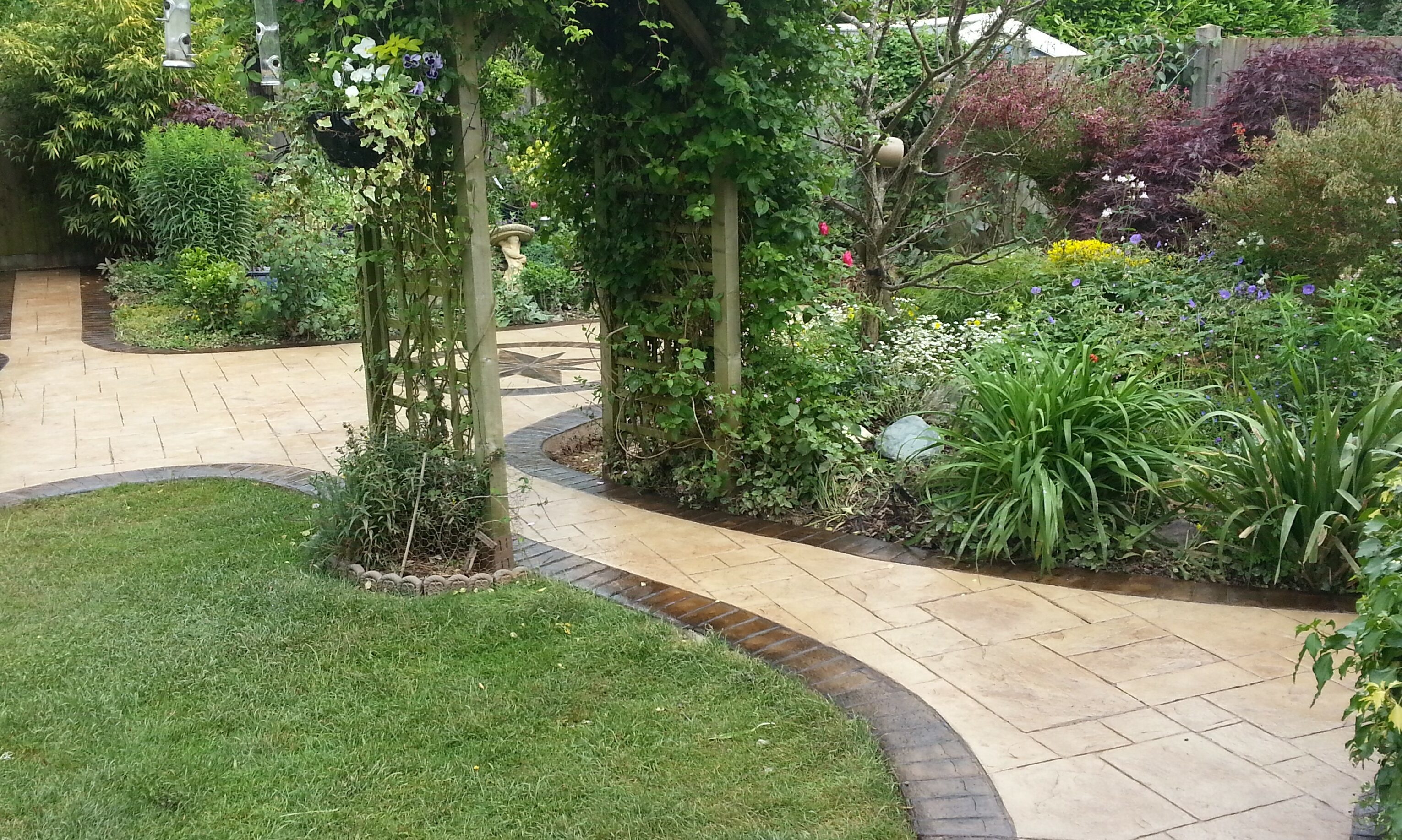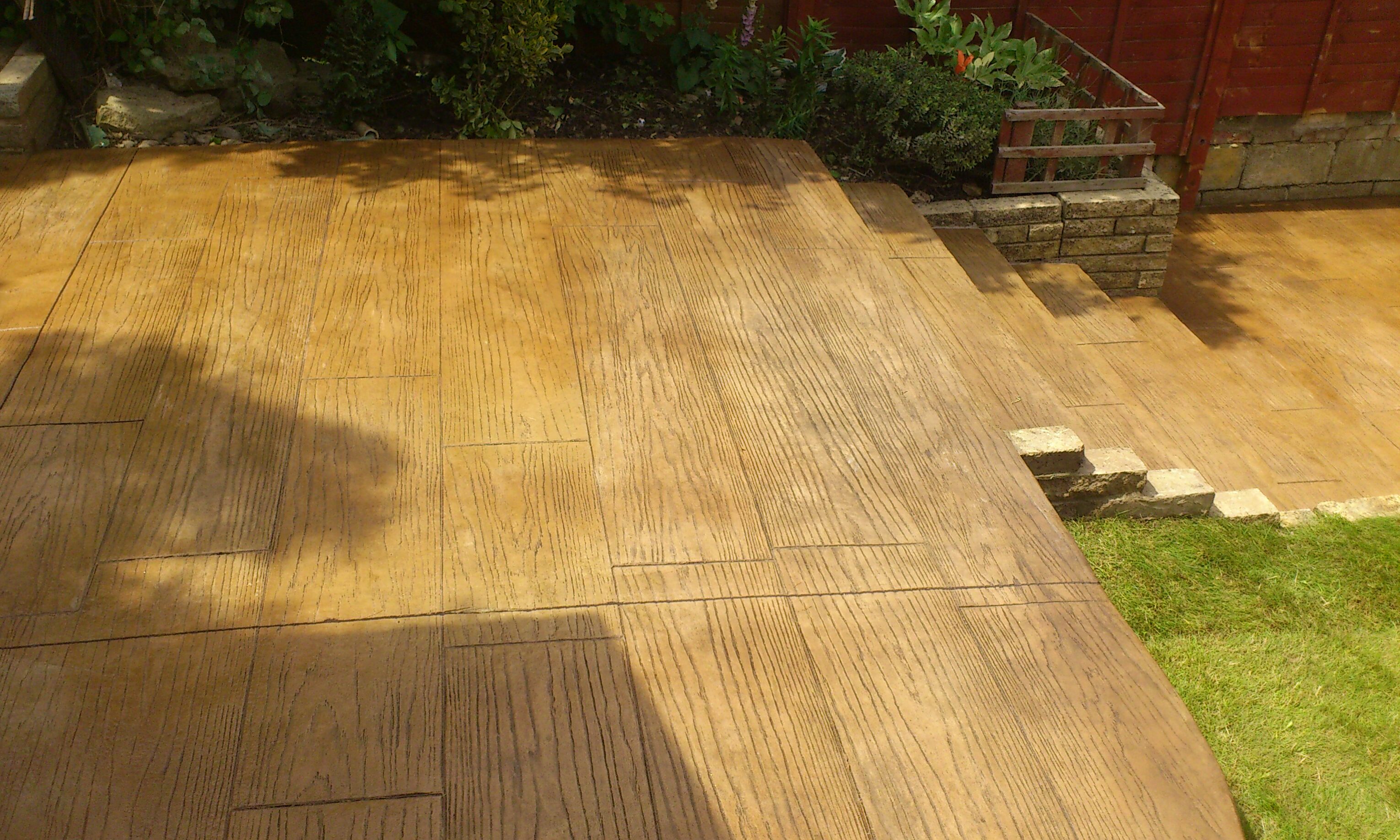 The natural appearance of granite, setts and cobbles, slate, stone and brick, sleepers, boardwalks and decking are all fine until you try to use them as practical surfaces.
To avoid slippery uneven surfaces, weeds and the high installation and maintenance cost of natural products, you can do no better than a Decorative Concrete Specialists patio or pool surround.
We can realistically replicate all of these natural surfaces, more cost effectively and with little or no maintenance and associated problems.
Patios
Whatever your requirements, Decorative Concrete Specialists delivers
the perfect patio installation.
Pathways
Low maintenance pathways to suit any surroundings and blend in seamlessly with your garden.
Pool Surrounds
Printed concrete is the perfect choice for featured pond and pool surrounds, designed with safety in mind.
Pattern imprinted concrete patios are also excellent for families. We've all experienced patio furniture on sloping lawns or uneven block-paved areas. The level and non-slip surface that a Decorative Concrete Specialists patio provides is ideal for garden furniture. And it's safer for children too – no tripping on sunken block paving, pot holes in tarmac or slipping on algae covered wooden decking.
Feature designs such as circles and compasses can be incorporated to break up large areas and create a distinctive, attractive patio. Steps are a speciality and make great design features.
Our expert team uses the latest acid etching technology to create borders and make features really stand out. We take pride in every aspect of our work and whilst others may want to sell as many square metres as possible, we will advise you on landscaping to create feature planters and reducing the overall volume of concrete used. Decorative Concrete Specialists offer a service built entirely on consultation and design, not on sales.
See our patios gallery for examples of the work undertaken by our installation teams.
Interested? Why wait? Fill in the contact form and we'll call you back to book a no-obligation appointment with one of our consultants.