PROJECT:
Land of the Lions at London Zoo
OUR CLIENT:
ZSL London Zoo and Buxton
PRODUCT:
Themed Printed Concrete and Resins
COMPLETION:
Projects completed Nov 2015 to Mar 2016
CASE STUDY
Land Of The Lions, London Zoo
Bringing Asiatic Lions to London
ZSL have created a thrilling, immersive Indian-themed area where a train station, a crumbling temple clearing, a high street and a guard hut allow visitors to get close to the kings (and queens) of the jungle.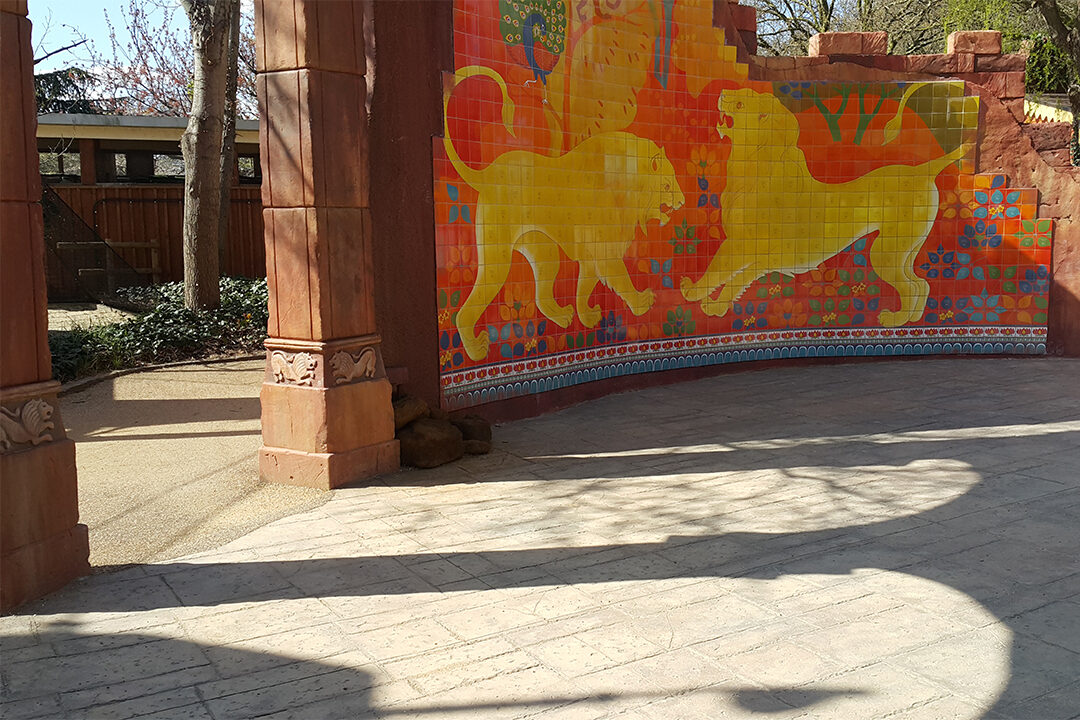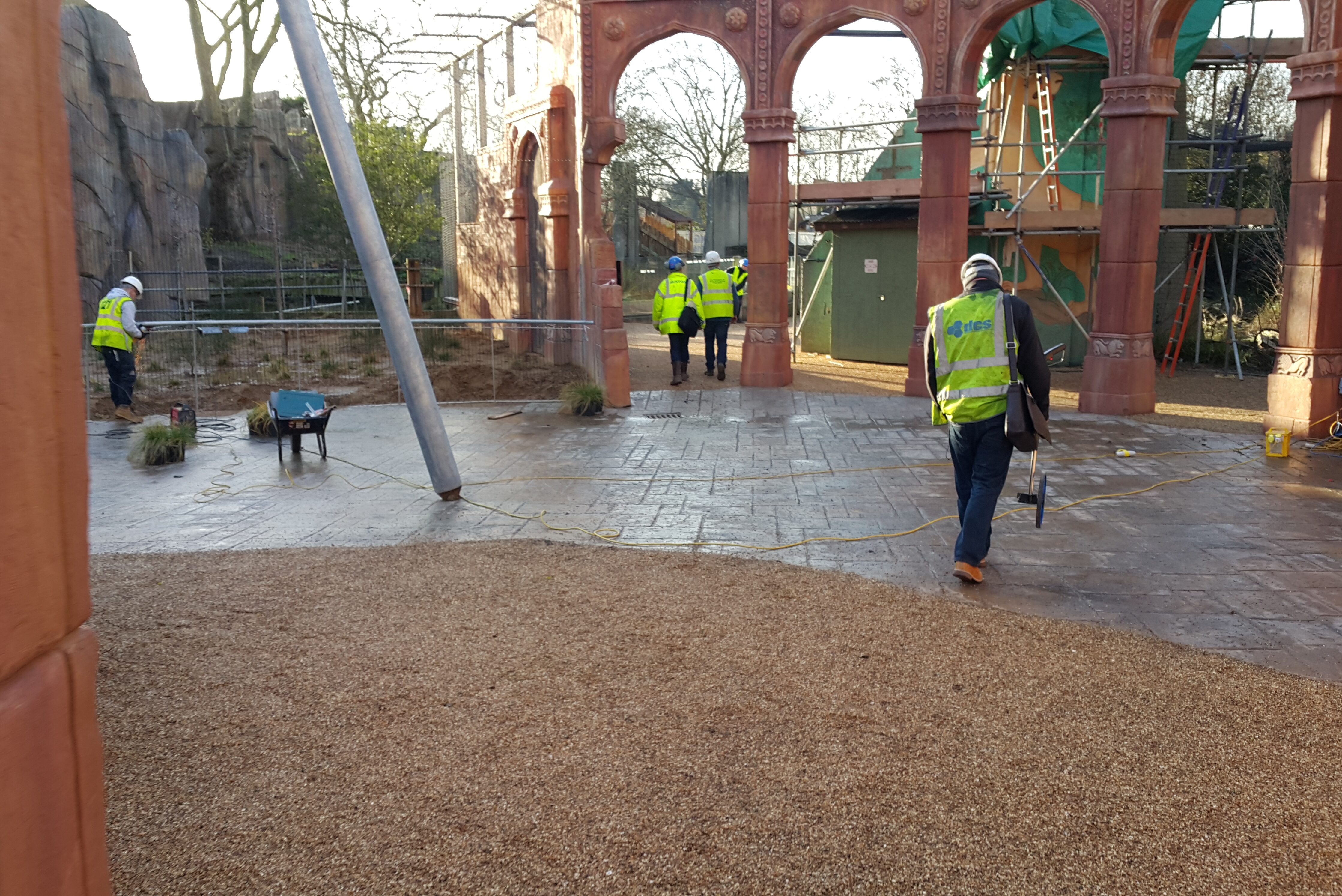 Themed and printed concretes and resins…
DCS are delighted to have been invited to bring our expertise and experience of themed and printed concretes and resins to help create The Land Of The Lions at London Zoo.
The exhibit is cleverly designed to inform, inspire and excite wildlife lovers of all ages.
A range of materials, surface textures and finishes were created including various printed concrete surfaces with hand finished detailing, printed resin surfaces and themed resin surfaces and features incorporating bonded natural materials.
A demanding brief…
ZSL's design team explained their vision for the Land Of The Lions to accurately represent aspects of the Asiatic lions' natural habitats in India.
A dry earthy look, creating the impression of sand and grit with subtle animal prints and grass / hay, was needed but over an existing concrete slab which could not be broken out.
DCS worked with ZSL's animal experts in the field and designed the surfaces and features using a mixture of themed concrete, resins, aggregates and natural materials to create a permanent representation of the environment.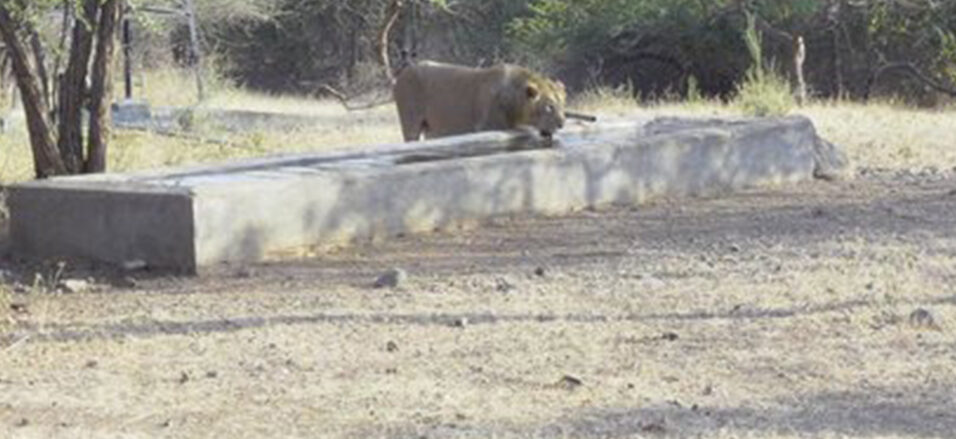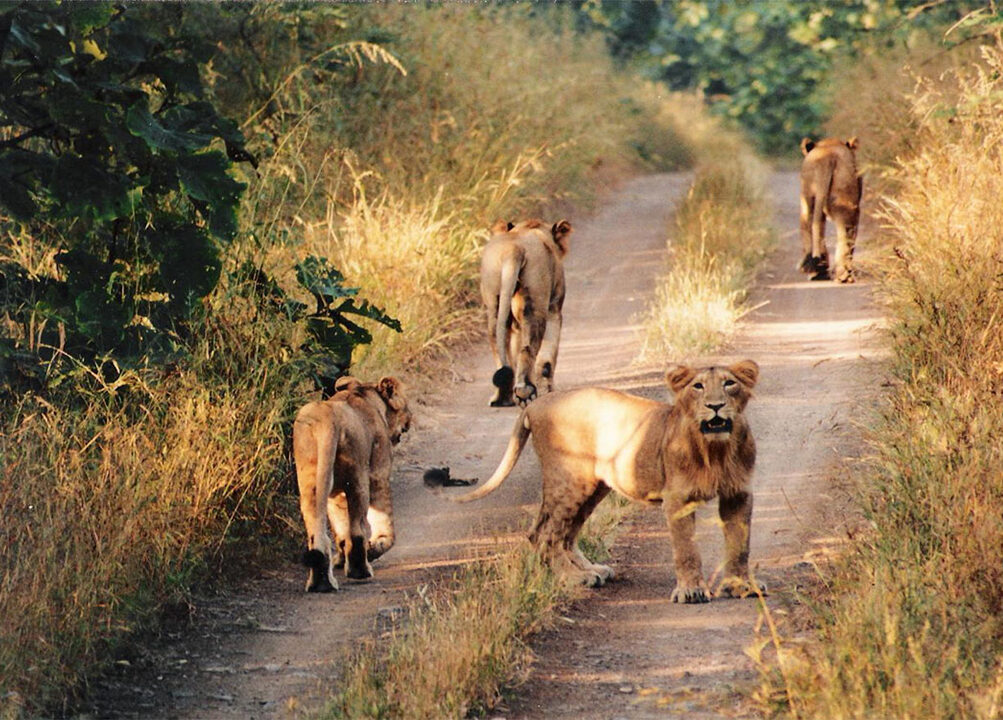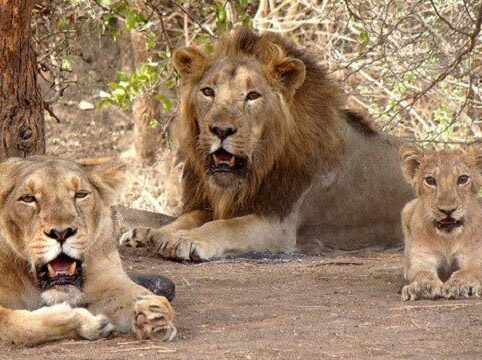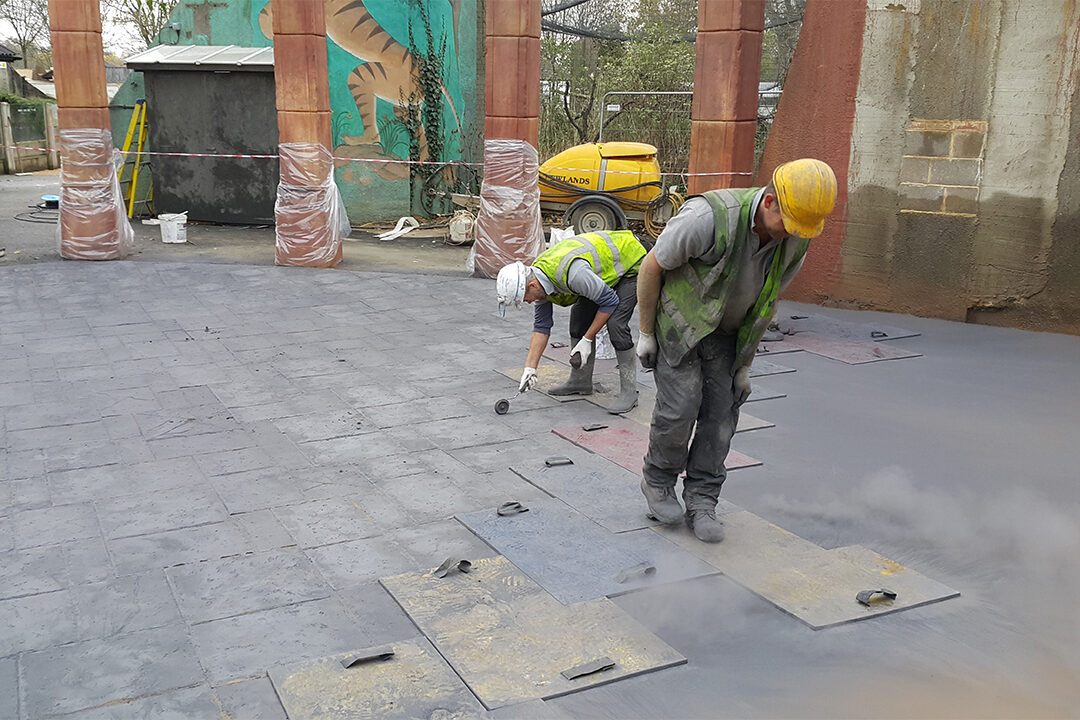 Creating the crumbling ruins of a temple…
The 360 degree viewing area at the heart of the Land Of The Lions is in the crumbling ruins of an ancient temple.
The area was printed using a random ashlar slate pattern to which our craftsmen added distressed edges and other surface finishing by hand.
Individual crumbling slabs were hand crafted around the edge of the temple ruins to enhance the effect. Slabs were individually coloured and stained to accent and a special seal was used to complete the natural, aged and weathered appearance.
Dry sandy earth, Indian terracotta, wooden floors and some… lion poo!
Outside the guard hut the dry, sandy earth was created using resins and includes animal prints, tyre tracks from the guard's vehicle, and even some very realistic lion poo!
A hand-tooled and finished concrete was crafed into an Indian terracotta style flooring.
And to create the wooden floor of the visitors centre we printed concrete using a boardwalk wood effect, with a careful blend of pigments to achieve the colour and finish needed.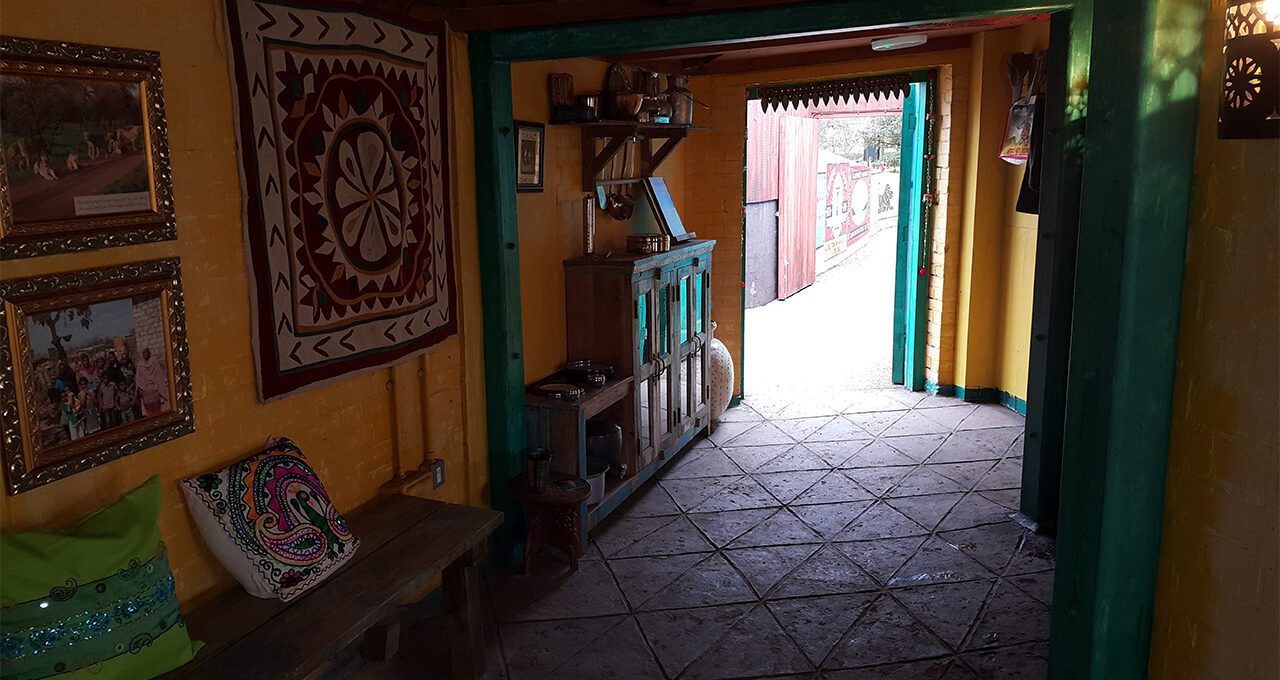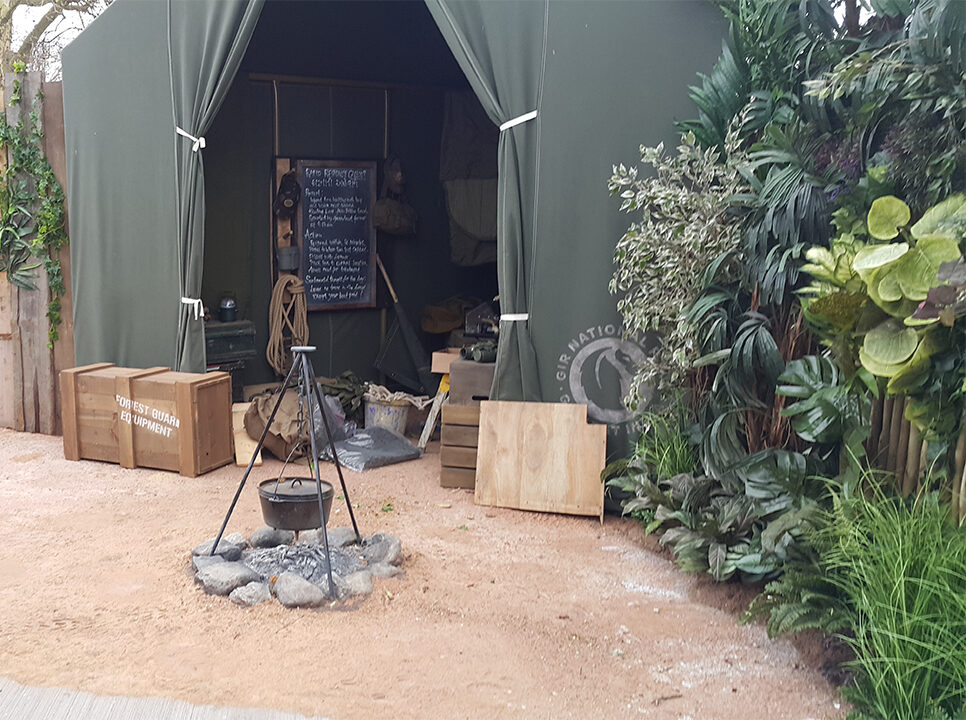 Get in touch...
Ask us about our products, pricing, lead times or anything else.
Contact us for a quotation for your project, or simply to find out more about what we do.
CONTACT DCS