PROJECT:
McDonald's Elms Parc, Bedford, Nov 2018
OUR CLIENT:
McDonald's UK
MCS Special Projects
PRODUCT:
Printed Concrete Drive-Thru in London Cobble
SPECIFICATION:
496m2; 200 mm; Mesh Reinforced Concrete
CASE STUDY
McDonald's Elms Parc, Bedford
Printed Concrete Drive-Thru for New Restaurant
DCS were appointed to install this 496 m2 drive-thru lane at the new McDonald's restaurant being built in Elms Parc, Bedford.
The printed concrete drive-thru lane is finished in a London Cobble pattern with brush finished bays and crossovers.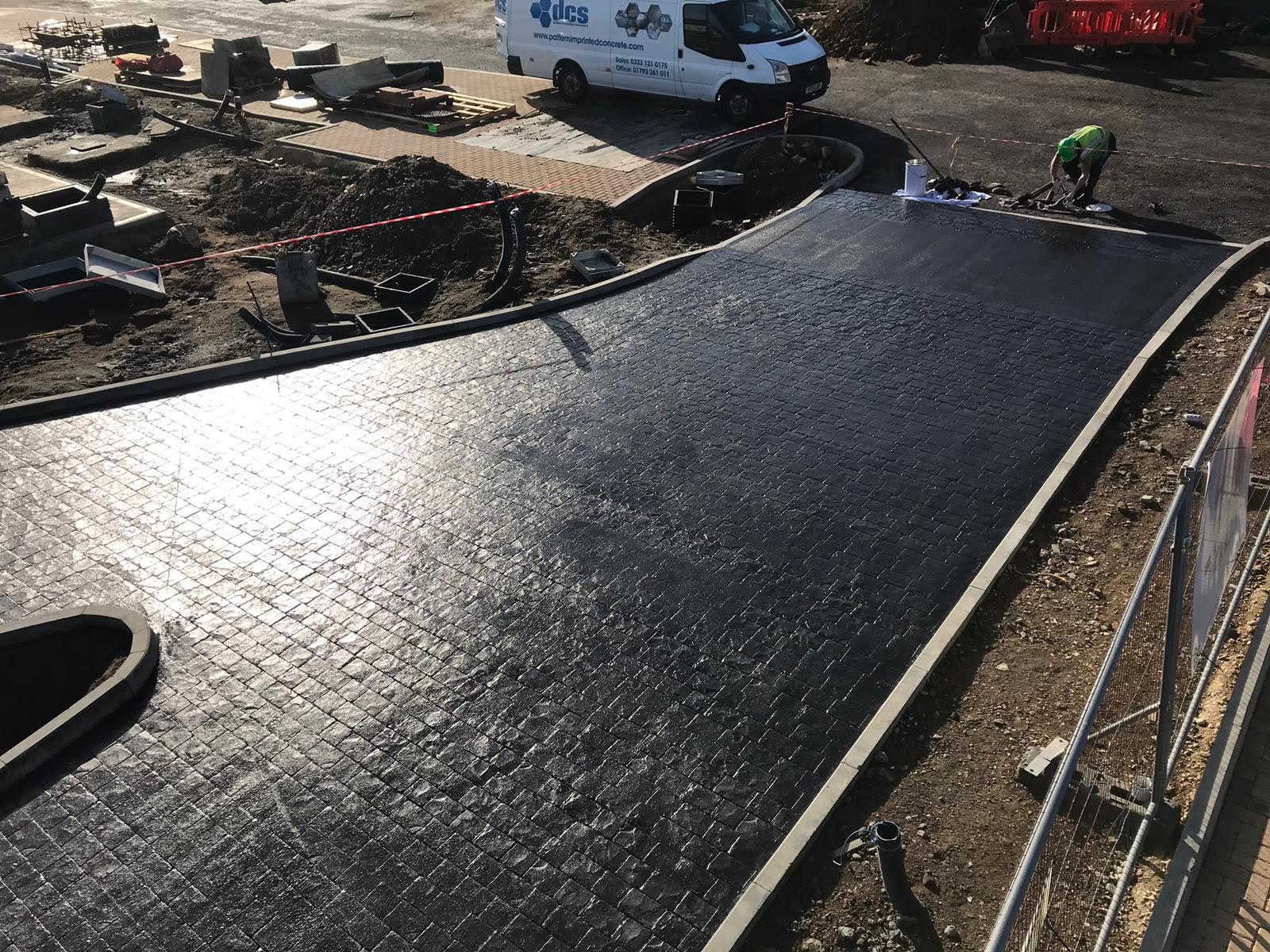 DCS: Experienced, Professional and Adaptable
A new site manager arriving a few days before the DCS team started on site meant our organisation and professionalism were key to ensuring the drive-thru lane installation was completed on schedule for our client.
And being October, the days were already growing shorter, but 2018 also saw some particularly cold weather arrive while we were on site. Our team's experience meant we were prepared and able to adapt and work around the challenges faced.
Despite the testing circumstances, DCS completed the printed concrete drive-thru lane installation to the highest quality, and handed over earlier than scheduled.
DCS: Specialists in Printed Concrete Drive-Thru Lanes
Our teams have completed a large number of drive-thru installations for McDonald's, KFC, Starbucks, Taco Bell and other restaurants throughout the UK.
DCS has the resources, the expertise and the dedication needed to deliver the high quality installations we are known for.
Get in touch...
Ask us about our products, pricing, lead times or anything else.
Contact us for a quotation for your project, or simply to find out more about what we do.
CONTACT DCS