PROJECT:
McDonald's Brislington, Bristol, Jul 2018
OUR CLIENT:
McDonald's UK and Mark James MJCBS
PRODUCT:
Printed Concrete London Cobble
SPECIFICATION:
347m2; 125 mm; Mesh Reinforced Concrete
CASE STUDY
McDonald's Brislington, Bristol
Replace & Extend Printed Concrete Drive-Thru
The existing single lane drive-thru at McDonald's Brislington was entirely replaced and reconfigured to create a two-lane drive-thru, as part of McDonald's programme of refurbishments and alterations to high street and drive-thru stores.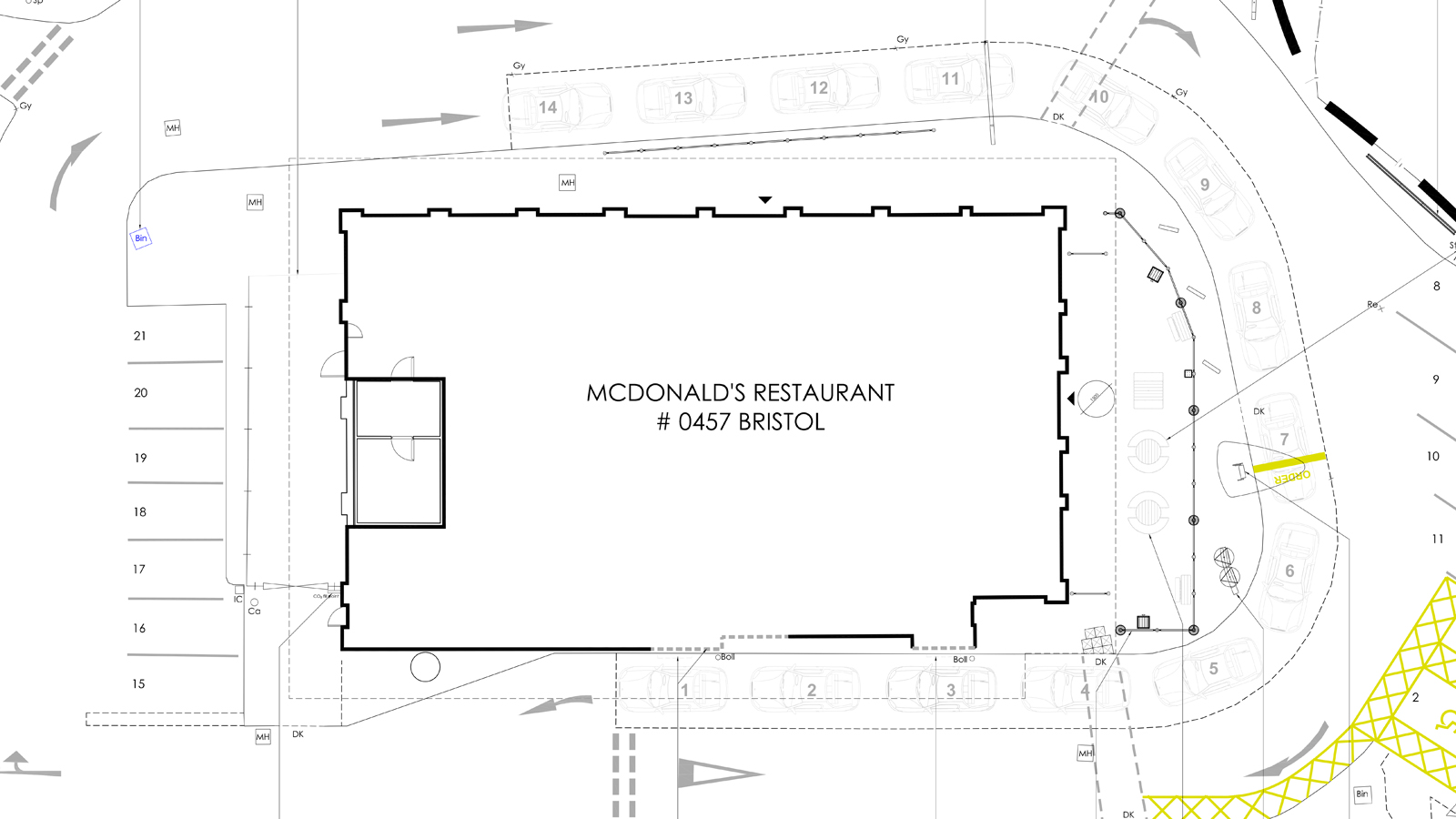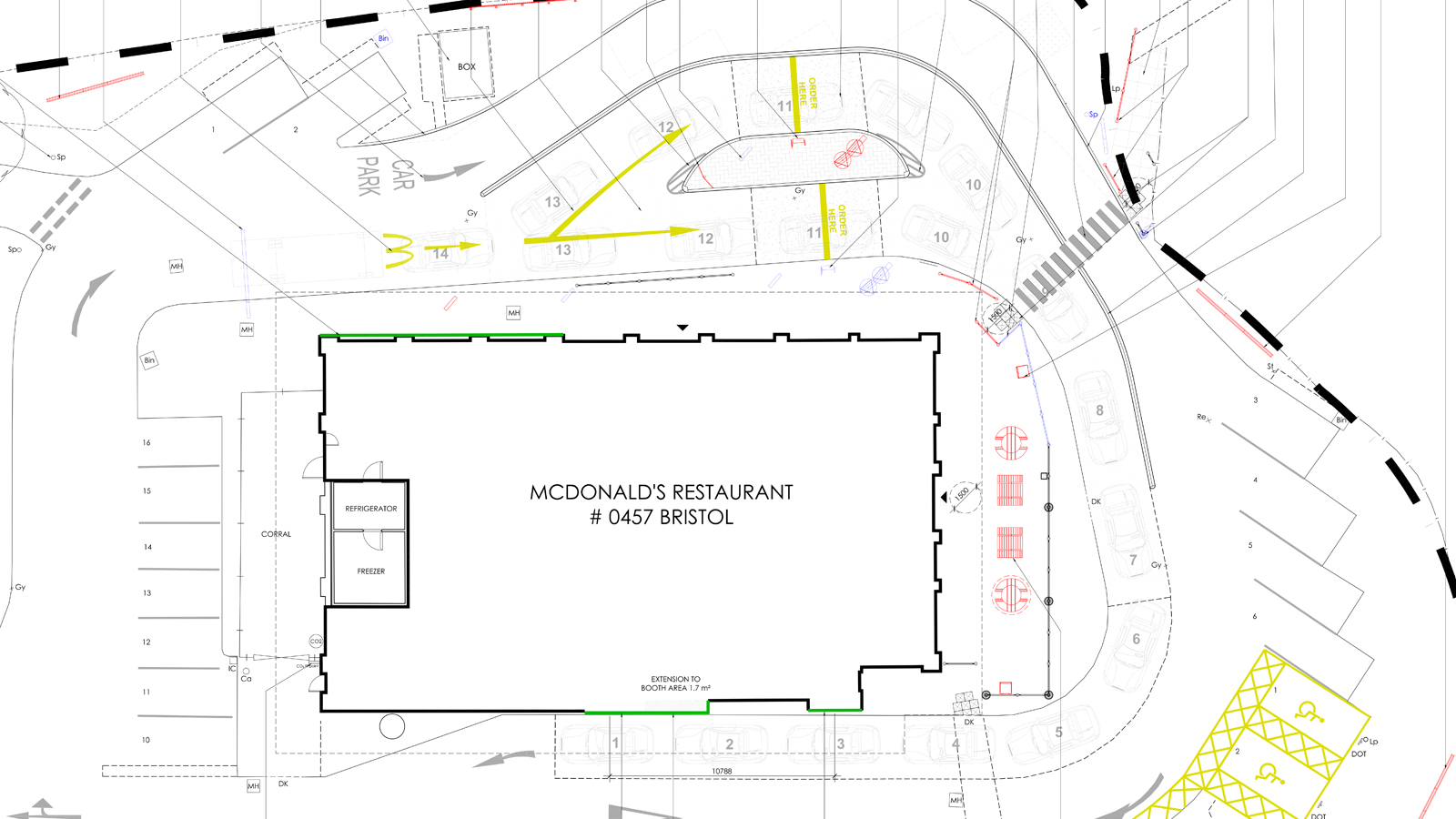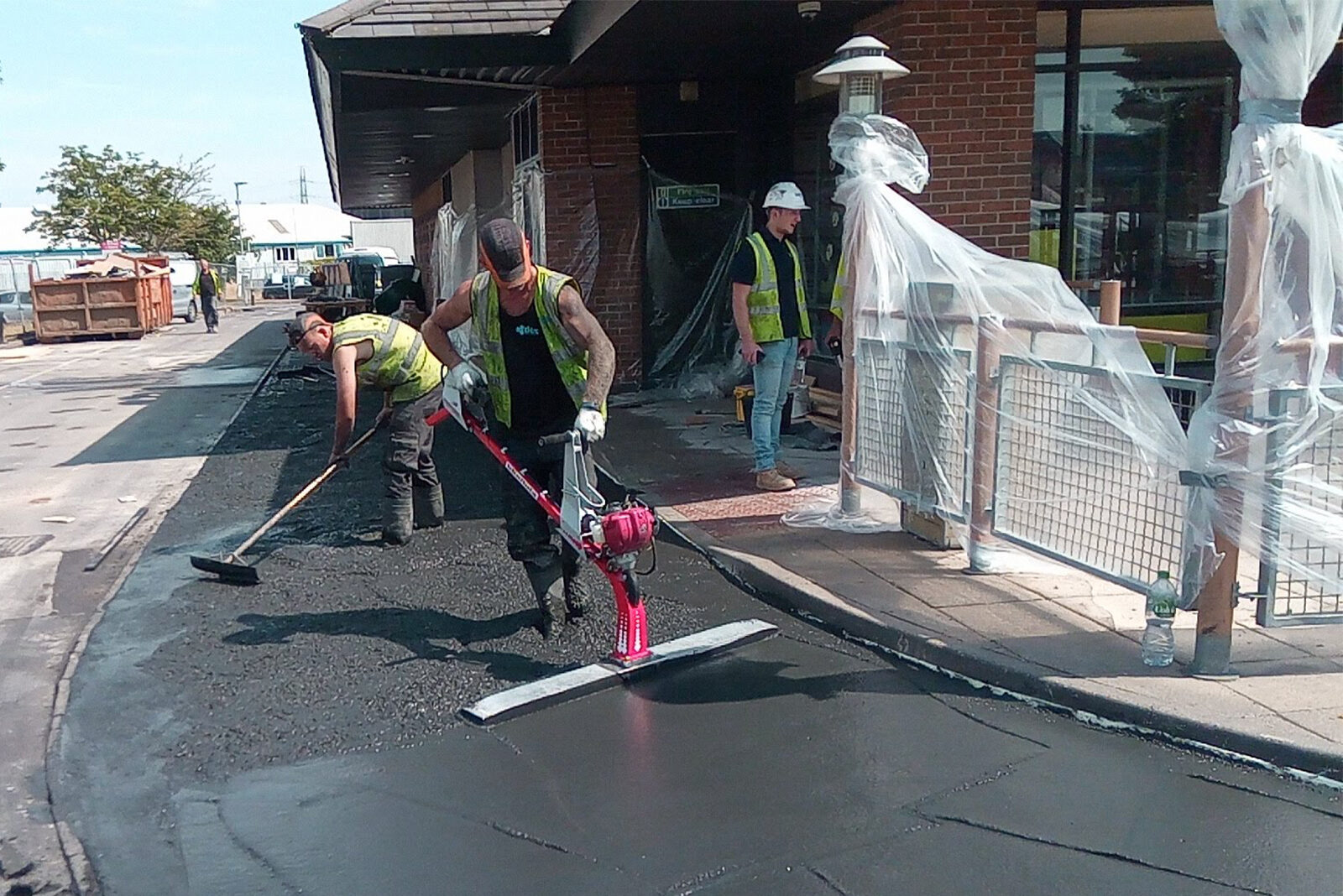 A Demanding Schedule, Completed Early
To minimise the down-time of the restaurant a demanding refurbishment schedule was required.
To ensure the restaurant would re-open on time an experienced and efficient printed concrete drive-thru installation team would be essential.
DCS were appointed to install the new printed concrete drive-thru lane and completed ready for handover two days earlier than planned.
Experts in Printed Concrete Drive-Thru Installation
DCS are experts in printed concrete and have completed a large number of drive-thru installations for McDonald's as well as Starbucks, KFC and Taco Bell.
We are proud to have achieved a 100% perfection rating for our printed concrete drive-thru installations throughout the UK each year.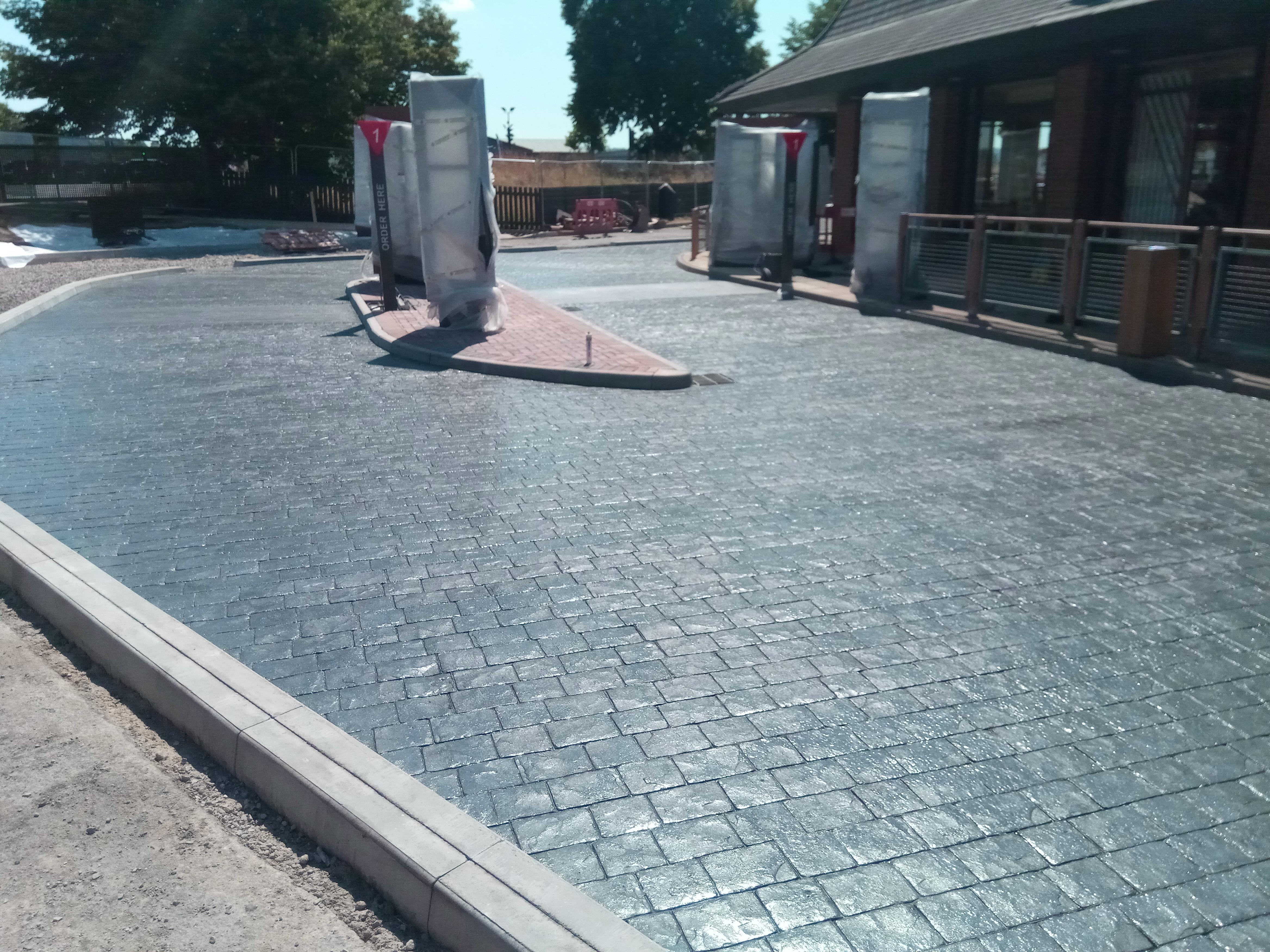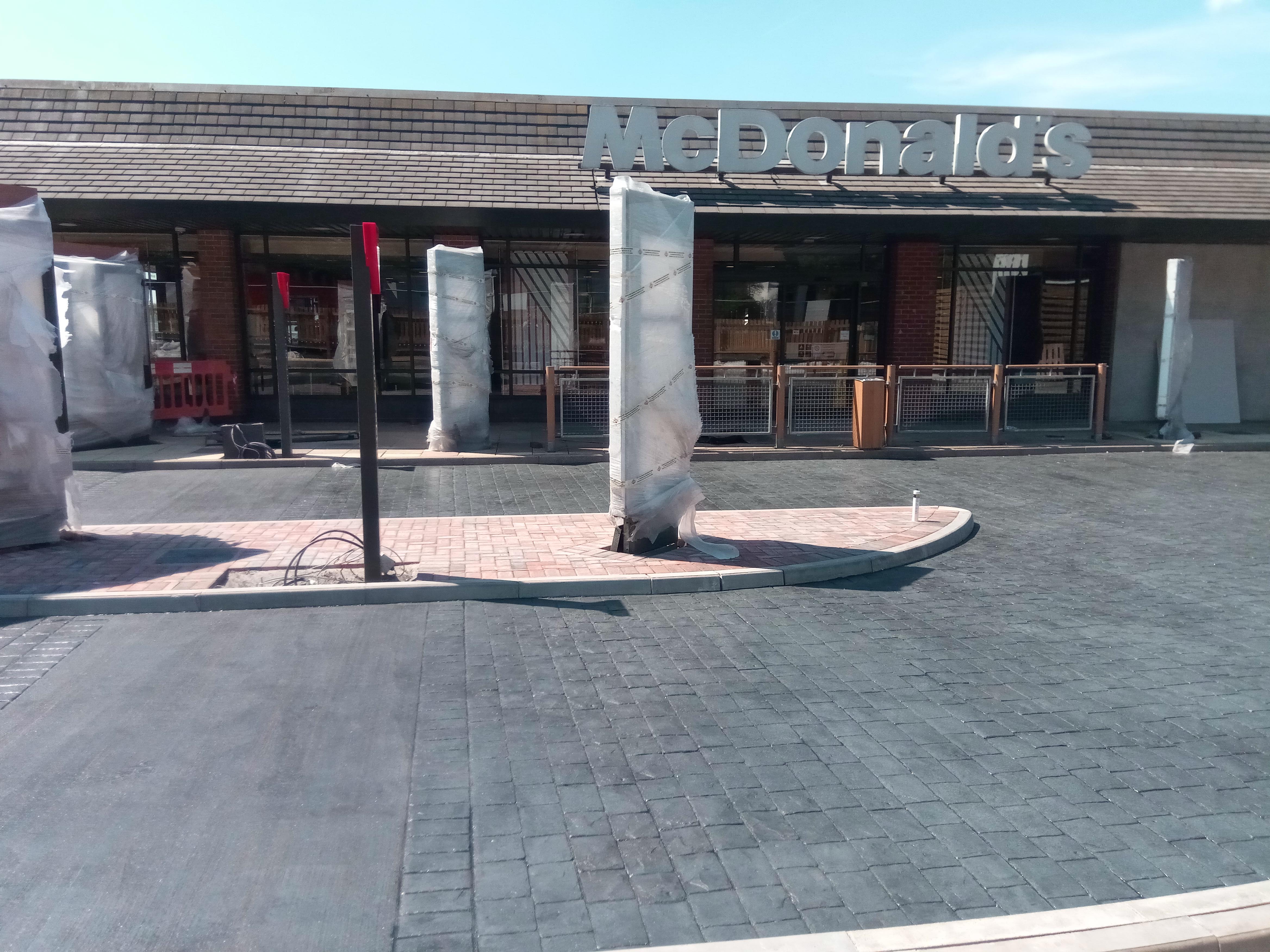 Get in touch...
Ask us about our products, pricing, lead times or anything else.
Contact us for a quotation for your project, or simply to find out more about what we do.
CONTACT DCS