PROJECT:
KFC Great Homer Street Liverpool, June 2018
OUR CLIENT:
KFC Great Britain and TCM Trojan Group
PRODUCT:
Printed Concrete Sidewalk Slate
SPECIFICATION:
Area: 219 m2
Depth: 150 mm
CASE STUDY
KFC Great Homer St, Liverpool
Printed Concrete KFC Drive-Thru Lane
This 219 m2 printed concrete KFC drive-thru lane was installed by DCS in June 2018 as one of a series of installations for the same client.
The printed concrete drive-thru lane was installed by an expert team from DCS with a charcoal sidewalk slate surface finish.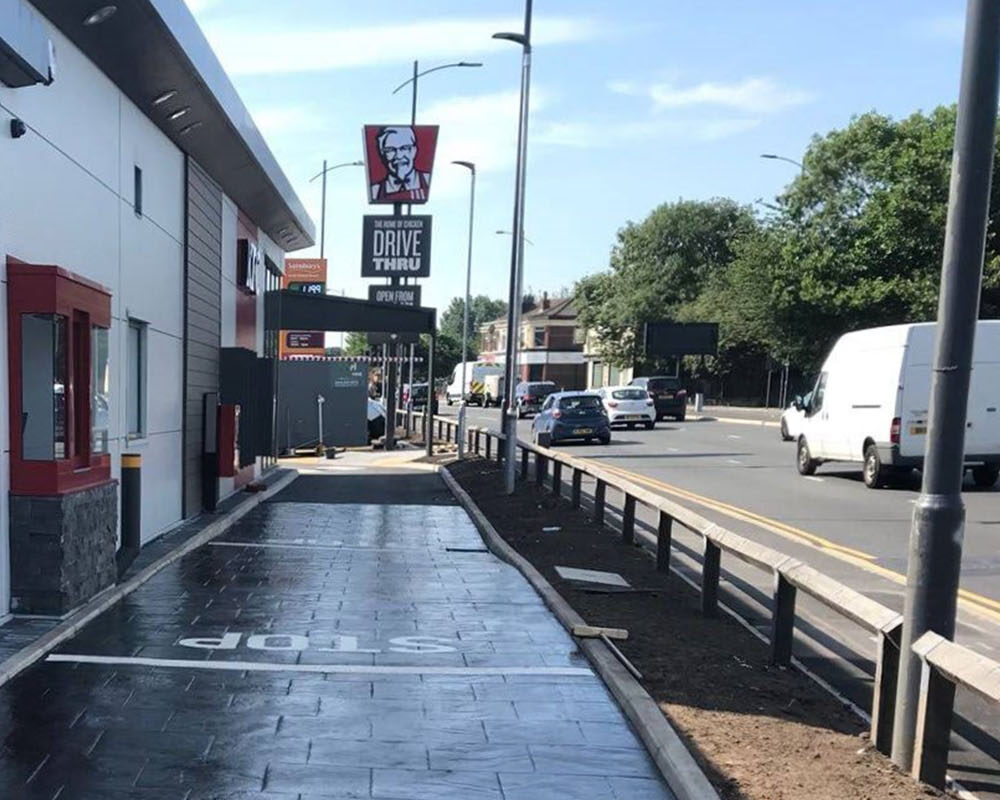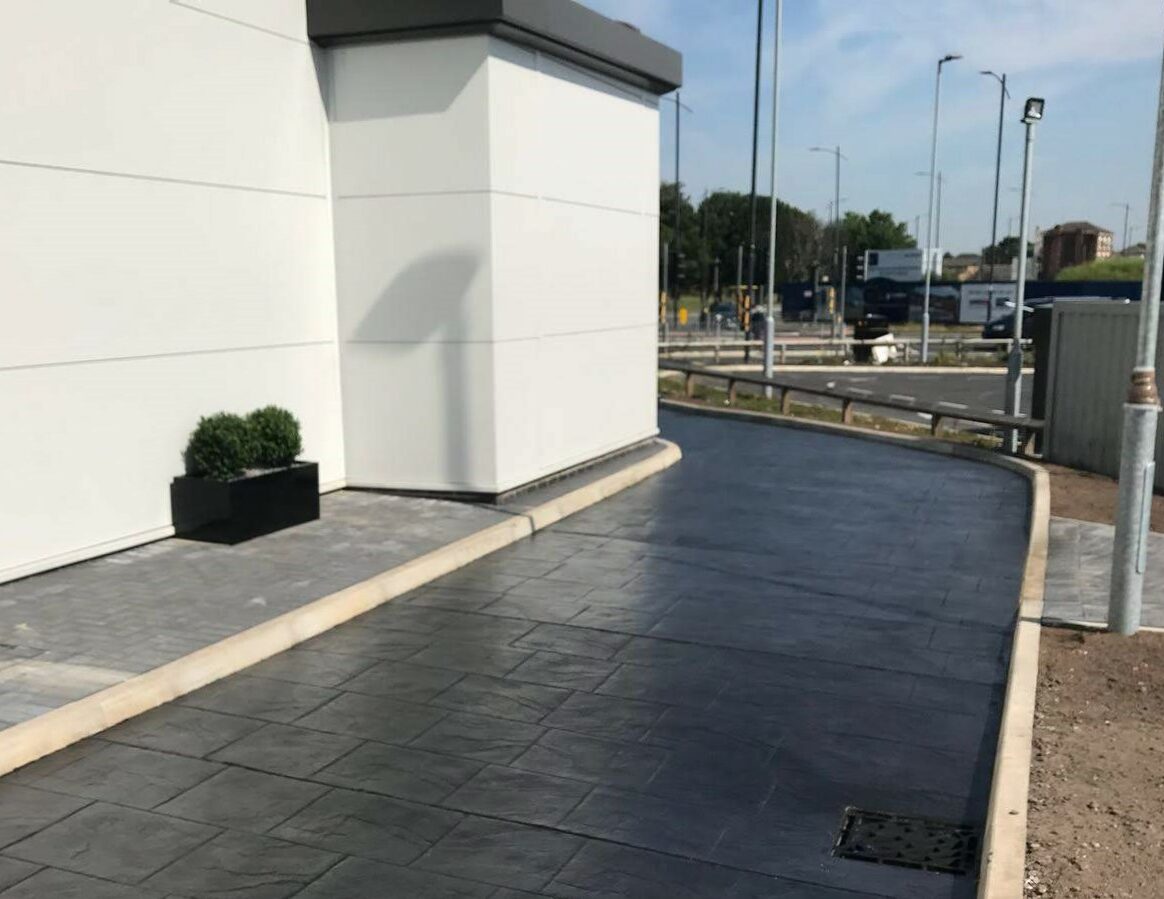 DCS are Specialists in Printed Concrete Drive-Thru Lanes
We have completed a large number of drive-thru installations for KFC, McDonald's, Starbucks, Taco Bell and others.
DCS are proud to have achieved a 100% perfection rating for our printed concrete drive-thru installations throughout the UK.
Get in touch...
Ask us about our products, pricing, lead times or anything else.
Contact us for a quotation for your project, or simply to find out more about what we do.
CONTACT DCS